At this time, the RSV preventive antibody is not part of the Vaccine Injury Compensation Program (VICP), therefore use of the IIS is not required by federal law in the way that VIS use is required for vaccines covered by the VICP. However, as a condition of participating in the Vaccines for Children (VFC) program, providers must give the IIS to parents in the same way that a VIS is provided.
English VIS: September 25, 2023
Current Translations: September 25, 2023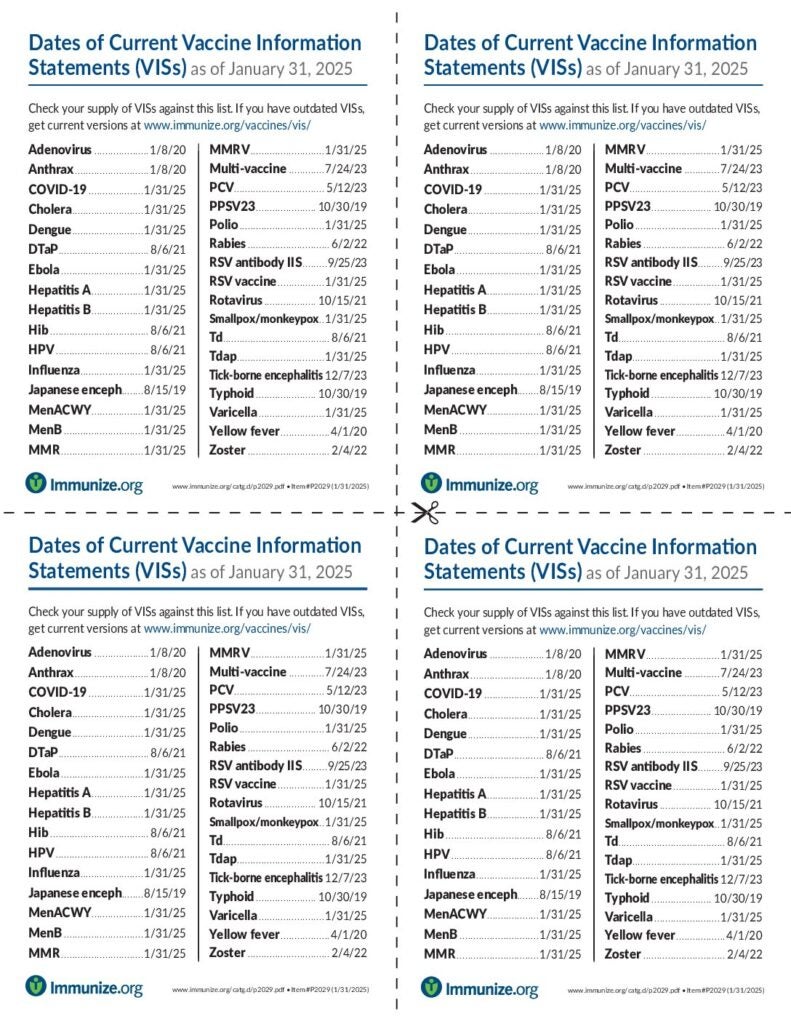 Dates of Current VISs
List of most current dates for each VIS. Four per page are ready to print, cut, and post in multiple locations.