Adjuvants are substances added to certain vaccines to increase the body's immune response to that vaccine. Ingredients are added to inactivate viruses or bacteria, to preserve them, and to prevent them from losing potency over time. Vaccines containing adjuvants and ingredients are tested for safety in clinical trials before they are licensed for use in the United States.
Materials for Vaccine Recipients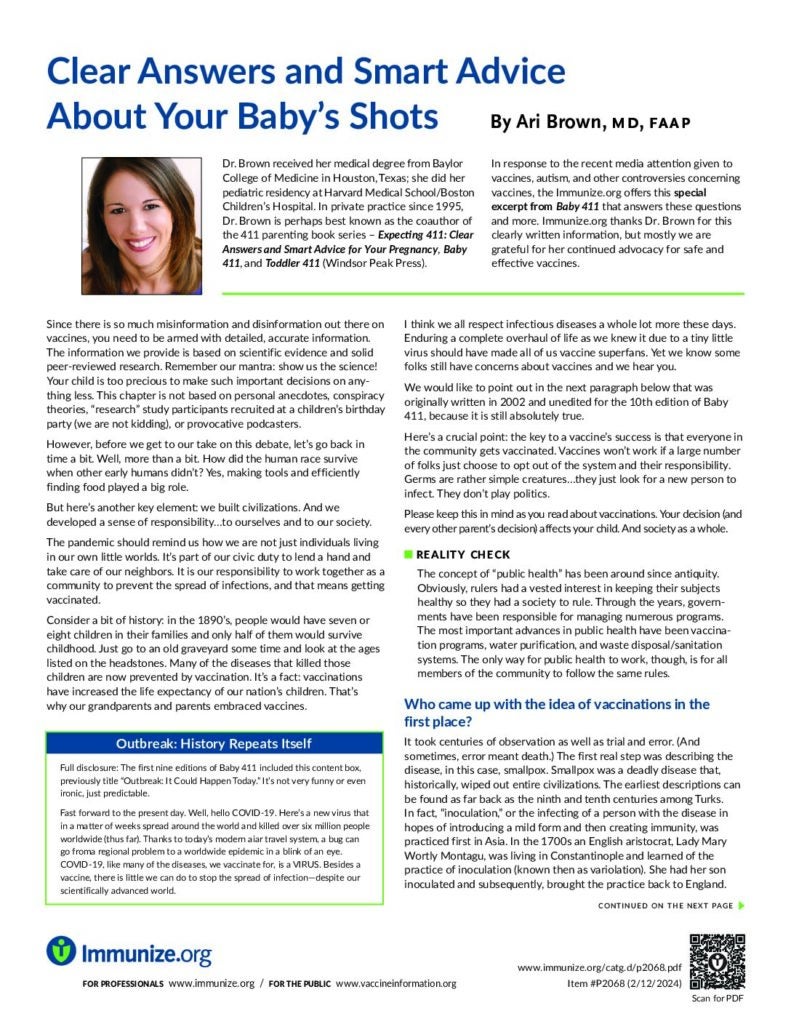 Clear Answers and Smart Advice About Your Baby's Shots
Written by Dr. Ari Brown, clear answers to parents' questions about vaccines.
FDA
Discussion about why adjuvants and other vaccine ingredients are added to vaccines.
WHO
Reports about adjuvants from WHO's Global Vaccine Safety Advisory Committee.
American Academy of Pediatrics (AAP)
Why certain ingredients are used in vaccines, for parents.
Children's Hospital of Philadelphia, Vaccine Education Center (VEC)
Vaxopedia
Vaccine labels must contain all ingredients and all ingredients must be tested before approved.
August 11, 2015
From the Vaccine Education Center (VEC), Children's Hospital of Philadelphia, Dr. Paul A. Offit discusses why aluminum is in vaccines and the safety of those small amounts.