Claims that vaccines cause autism have led some parents to delay or refuse vaccines for their children. The most common claims are that autism is caused by the MMR vaccine, vaccines that contain thimerosal, or too many vaccines. Many scientific studies have been done to test these claims. None has shown any correlation between vaccines and autism.
Materials for Vaccine Recipients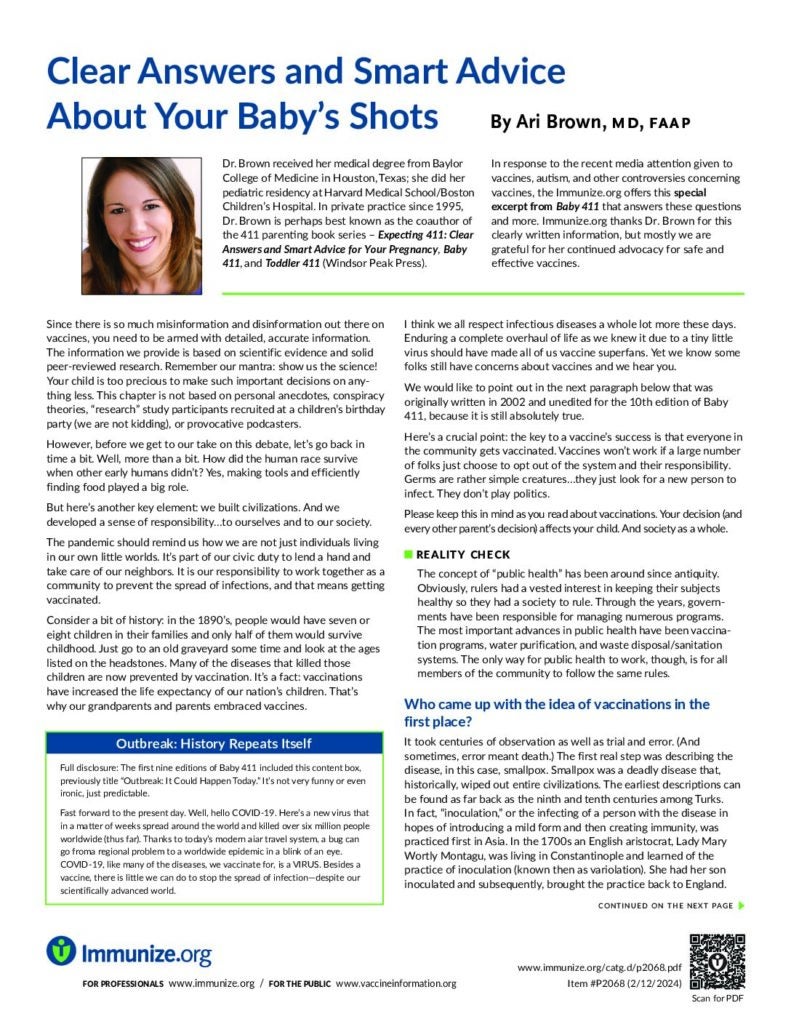 Clear Answers and Smart Advice About Your Baby's Shots
Written by Dr. Ari Brown, clear answers to parents' questions about vaccines.
CDC
Statement from CDC, includes links to many resources and references.
Includes basics, treatments, research, diagnosis, data, free materials, and articles.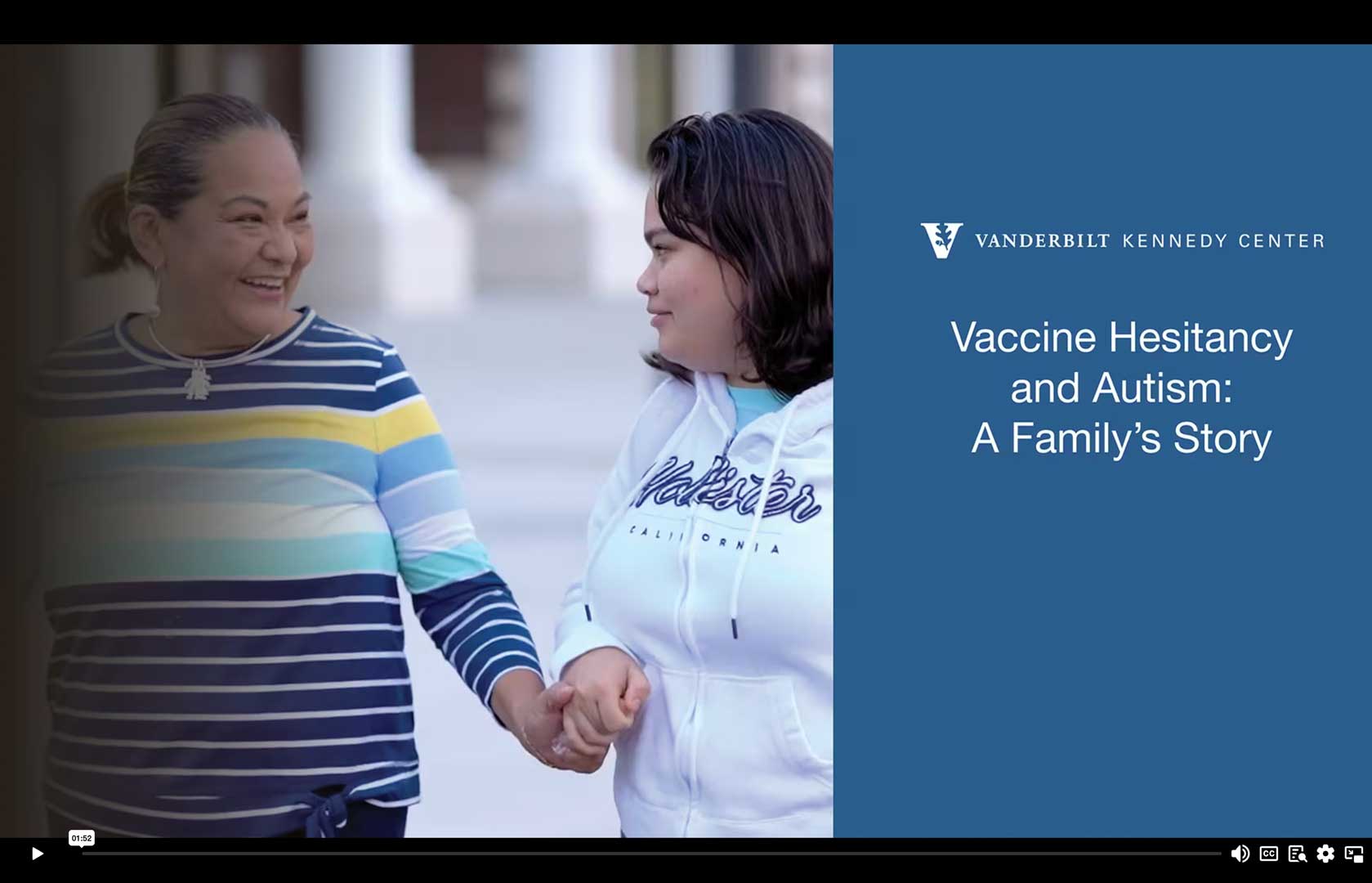 December 13, 2021
In this video from the Vanderbilt Kennedy Center for Excellence in Developmental Disabilities, a parent of a child with autism shares her family's story of educating themselves on vaccine safety and addresses additional concerns present in the Hispanic community.
January 19, 2014
There is almost no topic in health and health policy that immediately polarizes people more than the idea that vaccines cause autism. Even though the original big paper on this topic came out at the end of the last century, the anger this causes is still raw and potent. But there is a very, very large amount of research showing that vaccines and autism are unrelated.
March 16, 2020
Paul A. Offit, MD, of the Children's Hospital of Philadelphia, discusses common concerns related to vaccines and autism and reviews some of the scientific studies.
In this series of brief video clips from Vaccinate Your Family, Dr. Paul Offit, Dr. Mark Sawyer, Ms. Alison Singer, and Dr. Mary Beth Koslap-Petraco, experts in the field of immunizations and infectious disease, reply to common questions about vaccines and when they are needed.