In healthcare settings across the nation, healthcare professionals are called upon to attest to the safety of vaccines, the importance of vaccination, and the potentially grave consequences of failure to vaccinate. This section provides background information and practical resources that will help them confidently discuss immunization with parents.
Materials for Vaccine Recipients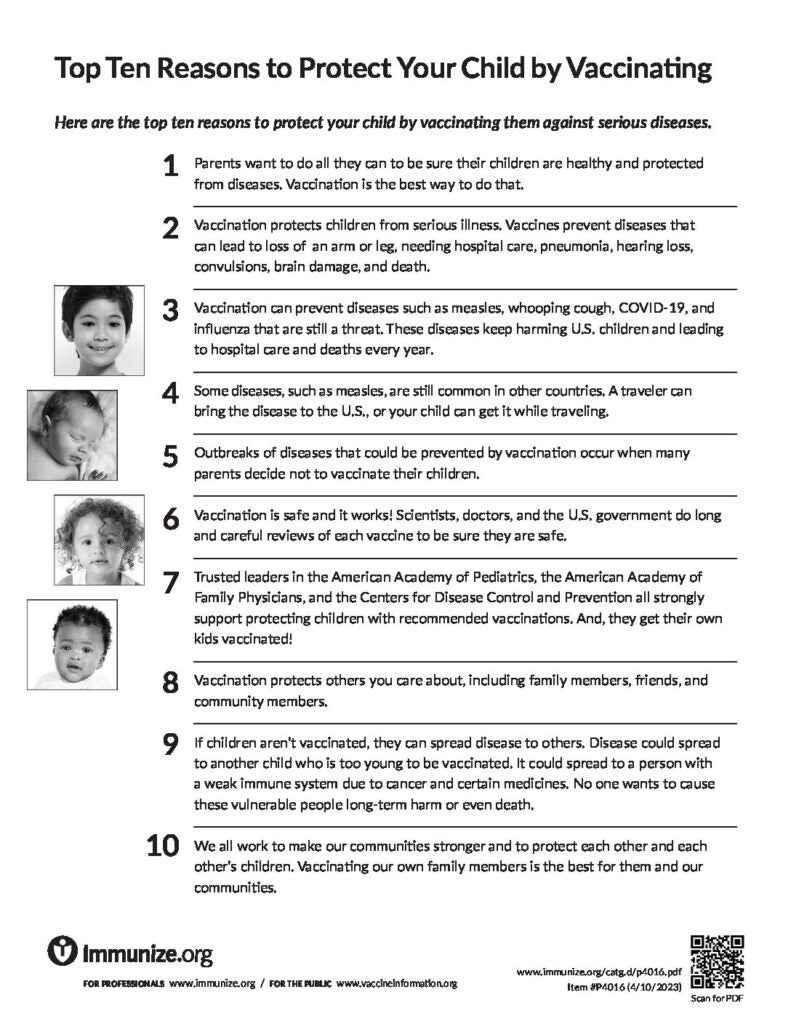 Top 10 Reasons To Protect Your Child by Vaccinating
This handout gives parents top ten reasons to protect children by vaccinating
CDC
Reassuring information about the safety of multiple vaccinations.
Some of the topics many parents ask about plus tips for how to answer their questions.
Information for parents about vaccine schedules, diseases vaccines prevent, preparing for vaccine visits, and common questions about vaccines.
Data shows participation in social media reinforces one's beliefs about vaccination, no matter what those beliefs are. (Pediatrics, September 1, 2016)
By Michael J. Deem, PhD. (Nursing, December 2017)
November 15, 2017
Drs. Humiston, Boonstra, and Savoy share their best practices for effective recommendations, educating parents about the HPV vaccine, and how to handle a parent decline or delay.
In this series of brief video clips from Vaccinate Your Family, Dr. Paul Offit, Dr. Mark Sawyer, Ms. Alison Singer, and Dr. Mary Beth Koslap-Petraco, experts in the field of immunizations and infectious disease, reply to common questions about vaccines and when they are needed.
A series of videos, each about two to four minutes in length, during which Dr. Offit of Children's Hospital of Philadelphia answers individual questions related to vaccines.