This VIS may be used in place of the individual VISs for DTaP, Hib, Hepatitis B, Polio, and PCV when two or more of these vaccines are administered during the same visit. It may be used for children 0 through 6 years of age.
English VIS: July 24, 2023
Current Translations: July 24, 2023
Immunize.org is not always able to obtain translations in some languages as updates are issued. If a current translation is unavailable, CDC states it is acceptable to continue to provide an out-of-date VIS translation, accompanied by the current English version, when the update does not involve significant changes to the information provided.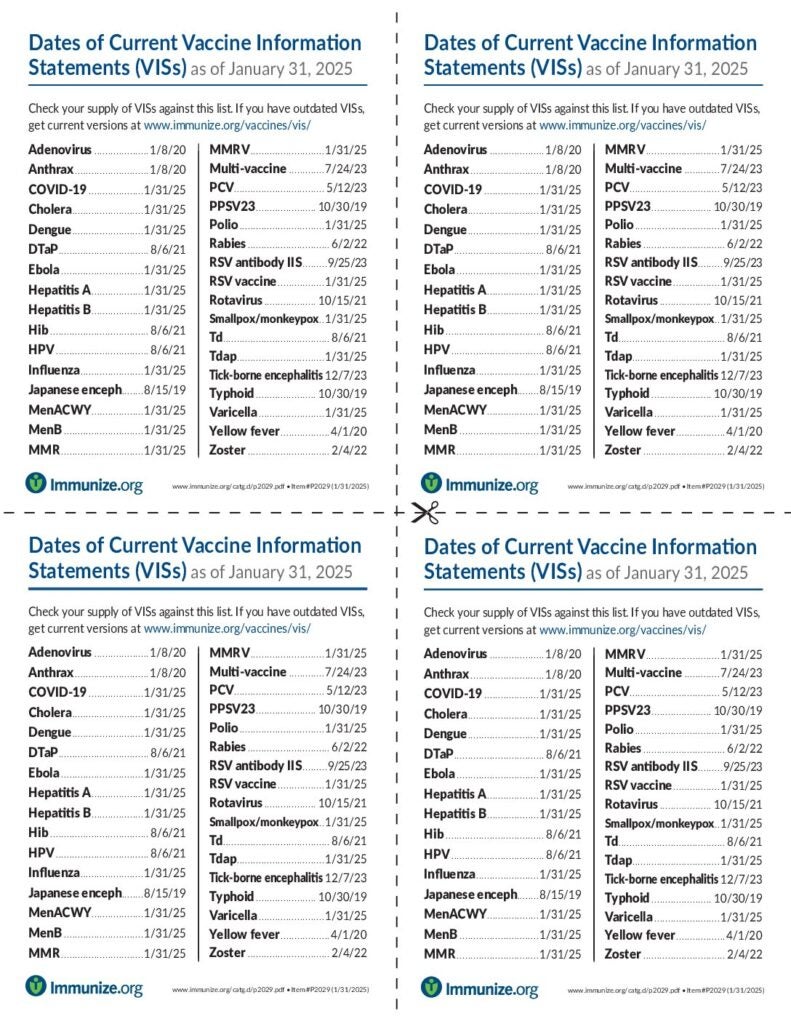 Dates of Current VISs
List of most current dates for each VIS. Four per page are ready to print, cut, and post in multiple locations.