Currently, the United States has the safest, most effective vaccine supply in its history. A long-standing vaccine safety system through the FDA ensures that U.S.-approved vaccines are safe, effective, and available.
Materials for Vaccine Recipients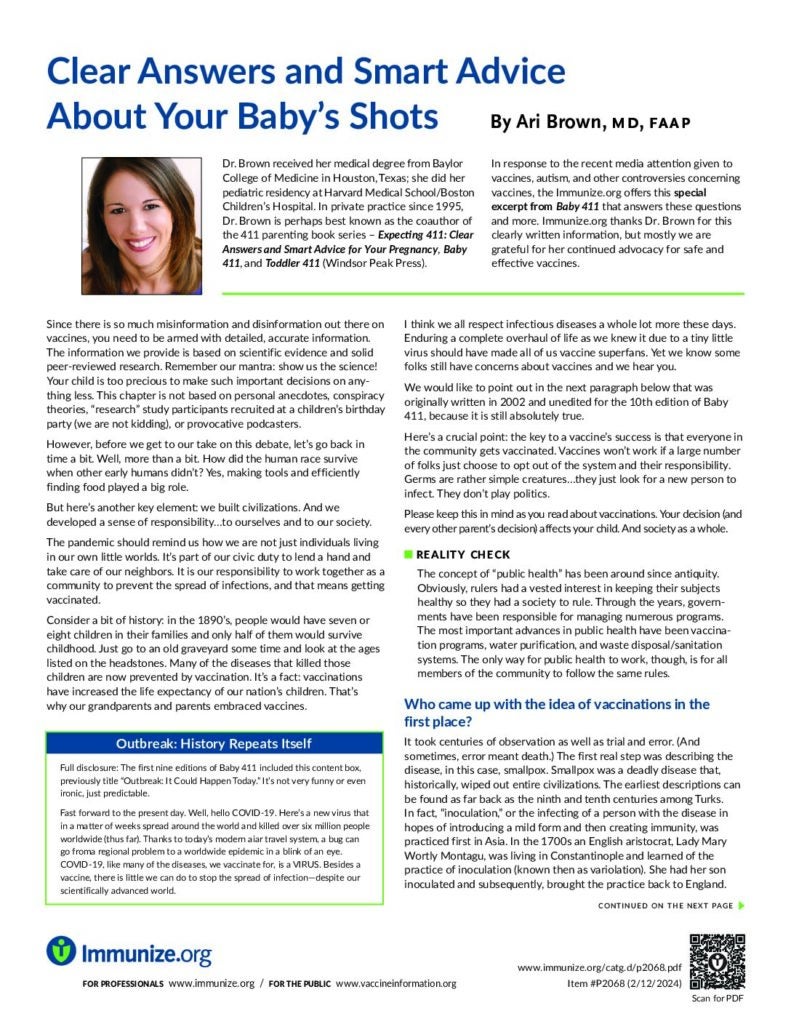 Clear Answers and Smart Advice About Your Baby's Shots
Written by Dr. Ari Brown, clear answers to parents' questions about vaccines.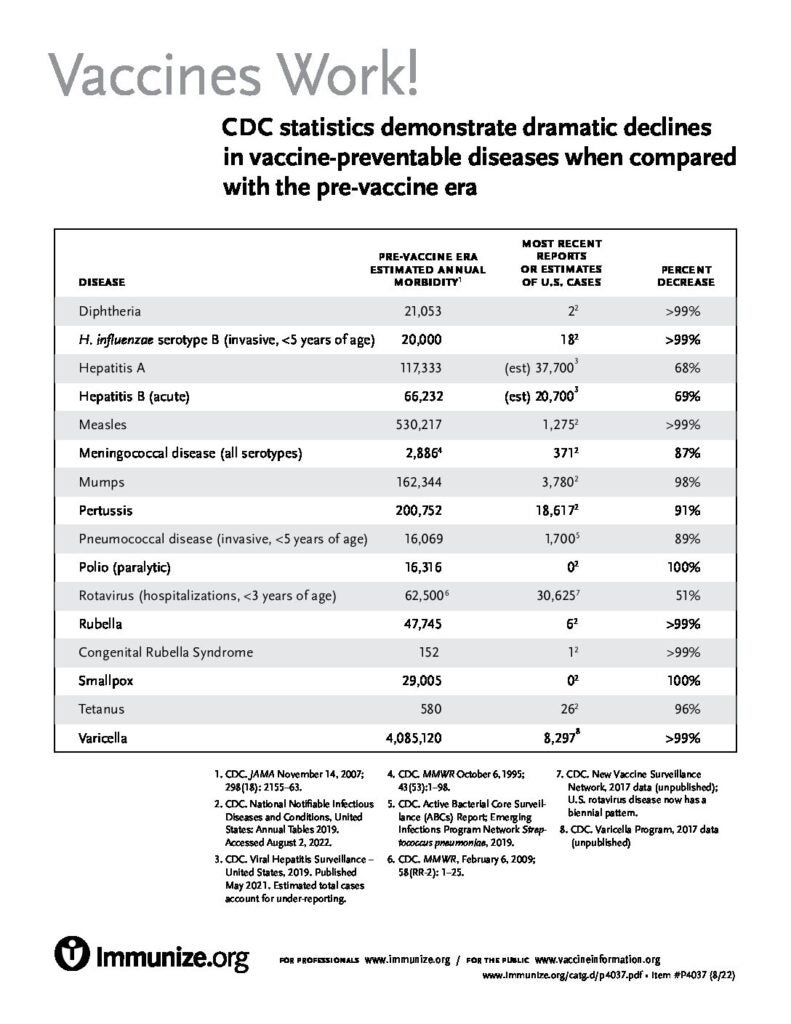 CDC statistics demonstrate dramatic declines in vaccine-preventable diseases when compared with the pre-vaccine era
FDA
VAERS is a national vaccine safety surveillance program cosponsored by the FDA and CDC.
WHO
The GACVS meets twice a year to discuss and report on vaccine safety issues.
The Vaccine Safety Net is a global network of websites, established by the World Health Organization, that provides reliable information on vaccine safety.
History of Vaccines (The College of Physicians of Philadelphia)
Types of side effects and how adverse events are monitored.
About the long, complex process of vaccine development and public and private involvement.
National Academy of Medicine
The National Academy of Medicine is an impartial group of the world's leading experts that advises Congress on science issues.
A 2012 analysis of more than 1,000 research articles concludes that few health problems are caused by or clearly associated with vaccines.
A 2002 study from the National Academy of Medicine, an impartial group of the world's leading experts that advises Congress on science issues.
Vaxopedia
A description of the process of monitoring vaccines to ensure safety.
The steps involved in manufacturing a vaccine.
The institute provides independent assessments of vaccines and vaccine safety. From the Johns Hopkins Bloomberg School of Public Health.
A systematic review of the safety of U.S. recommended vaccines for children, adults, and pregnant women.