These dedicated professionals serve as directors of Immunize.org. We appreciate the generous donation of their time and expertise in providing governance and oversight to our organization.
Kelly L. Moore, MD, MPH
President and Chief Executive Officer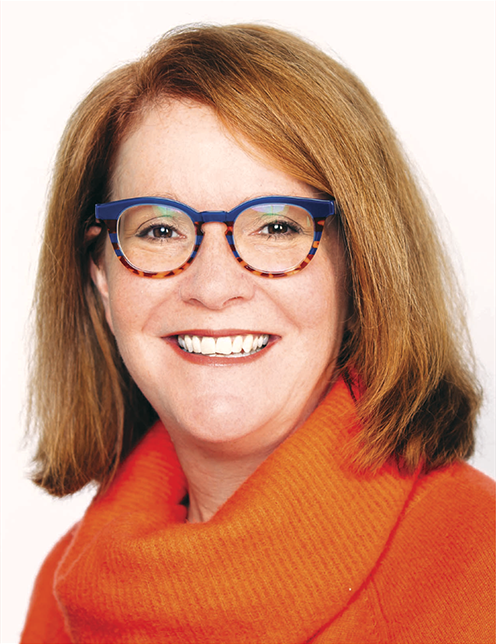 Kelly Moore, MD, MPH, is a leader in national and global vaccine policy and immunization program implementation. She joined Immunize.org in January 2020 as associate director for immunization education and team lead for Ask the Experts.
In January 2021, Dr. Moore became deputy director, and succeeded retiring founder, Deborah L. Wexler, MD, in July 2021.
A native of Huntsville, Alabama, Dr. Moore completed undergraduate and medical degrees with honors at Vanderbilt University, as well as a traveling fellowship. She earned her master of public health degree at the Harvard School of Public Health.
After completing a clinical internship in pediatrics at the Johns Hopkins School of Medicine, she joined the Commissioned Corps of the U.S. Public Health Service as an Epidemic Intelligence Service (EIS) officer with Centers for Disease Control and Prevention (CDC) , receiving Crisis Response Service Awards and Outstanding Unit Citations for her work in bioterrorism surveillance and the response to the 2001 anthrax release.
Dr. Moore completed her post-EIS preventive medicine residency through CDC assigned to the Tennessee Department of Health where she remained for 14 years. Her roles there included leading state pandemic planning and later directing the 2009 pandemic vaccine distribution program.
She also directed the Tennessee Immunization Program (TIP), leading the state's Vaccines For Children program, the immunization information system (TennIIS), and vaccine-preventable disease surveillance and response, tripling the size of TIP in the process.
The Association of Immunization Managers (AIM) recognized her work with the 2012 Natalie J. Smith, MD, Award for Excellence in Program Management and supported her participation in the 2018 global Advanced Vaccinology (ADVAC) course for vaccine decision-makers in Annecy, France.
Dr. Moore later founded her own company, The Vaccine Advisor, to advise public health agencies, vaccine manufacturers, and other organizations.
Dr. Moore's work in vaccine policy development has focused on practical vaccination program operations. She was the first liaison representative of AIM to CDC's Advisory Committee on Immunization Practices (ACIP) from 2011 to 2015, when she was appointed an ACIP voting member, chairing four working groups over the course of her four-year term.
Dr. Moore has a special interest in the quality of clinic-level vaccine storage and handling, founding and chairing AIM's Vaccine Storage and Handling Committee from 2006 to 2018. She is a charter member of the NSF-International Joint Committee on Vaccine Storage, which produced the first voluntary manufacturing standards for vaccine storage equipment in the United States.
She has been an advisor to the World Health Organization since 2016 in several roles, including as chair of the Immunization Practices Advisory Committee, as a member of the Committee on Programmatic Suitability for Vaccine Prequalification, and on the steering committee of the Vaccine Innovation Prioritization Strategy project led by the international vaccine alliance Gavi.
Since 2018 she has collaborated with visionary leaders through the Sabin-Aspen Vaccine Science and Policy Group, which has published white papers proposing strategies for tackling the biggest challenges facing the immunization world today, including creation of a universal influenza vaccine and the global rise of vaccine hesitancy.
Elisa Greene, PharmD, BCACP
Chair of the Board
Elisa Greene, PharmD, BCACP, is an associate professor of Pharmacy Practice at Belmont University College of Pharmacy where she practices in the primary care setting. She earned her bachelor's degree in biomedical sciences from Auburn University and doctorate in pharmacy from the University of Tennessee Health Science Center. She then completed a pharmacy practice residency with an emphasis in ambulatory care, and concurrently completed a teaching certificate program at Palm Beach Atlantic University.
In her current role, Dr. Greene teaches in the classroom throughout the curriculum in Pathophysiology & Therapeutics and Pharmaceutical Care sequences—training front-line immunizers and guiding pharmacy students to understand the complexities, risks, and potential benefits of properly utilized medication therapy—including vaccinations. Additionally, she provides medication management and other clinical pharmacy services and experiential student training at Siloam Health. Siloam is a faith-based nonprofit that provides medical care for the underserved, community health for marginalized immigrant populations, and student education for the next generation of health care providers.
Dr. Greene's practice and research interests include cross-cultural care provision, medication therapy-oriented quality improvement, and interdisciplinary collaboration with medical interpreters. She is a member of the 2021-2023 cohort of the Lilly Faculty Fellows Program, is actively engaged in professional organizations, regularly serves as a reviewer for scholarly works, and has numerous publications in pharmacy and medical literature.
She was recognized by the Tennessee Pharmacists Association with its Distinguished Young Pharmacist Award, was a finalist in the Frist Foundation Salute to Excellence Team Building Award and was selected as a participant in the Child Family Health International Global Health Immersion Program in tropical medicine and community health.
Jamie Swift, MSN-IPC, RN, CIC, FAPIC
Vice-Chair
Jamie Swift, MSN-IPC, RN, CIC, FAPIC, is the assistant vice president of infection prevention and the chief infection prevention officer for Ballad Health. In this role, she is responsible for managing the infection prevention department for the health system, which encompasses 21 hospitals across northeast Tennessee and southwest Virginia. Before being appointed to her current position, Swift served as the infection prevention director for Mountain States Health Alliance, a 14-hospital health system. In February 2018, Mountain States merged with Wellmont Health System to become Ballad Health, and Swift was chosen to lead the newly formed organization's infection prevention department.
Prior to transitioning to the acute care hospital setting, Swift worked 11 years with the Tennessee Department of Health, nine of which she served as the director of communicable and environment disease services for the northeast Tennessee region. In 2017, Swift was also one of only seven recipients of the APIC Infection Prevention Hero Award. Swift received this prestigious recognition for her work done in establishing the first hospital in Tennessee to become a highly infectious disease assessment hospital in the Highly Infectious Disease Treatment Network. Most recently, she has been instrumental in leading the Ballad Health response to the COVID-19 pandemic.
Swift earned her master's degree in nursing, with a specialization in infection prevention and control, in 2021. She earned her bachelor's degree in nursing as well as her certification in executive leadership from Milligan University in Tennessee. She currently holds board certification in infection control as well as a fellowship with APIC.
Clement Lewin, PhD, MBA
Treasurer
Clement Lewin, PhD, MBA, is a principal at CSL Vaccine Consulting focusing on medical affairs, policy and strategy after a 25-year career in vaccines. Until the end of 2020 he headed the BARDA Office and New Vaccine Stakeholder Engagement for Sanofi Pasteur supporting pandemic influenza and COVID-19 vaccine programs. He started at Merck and held several domestic and international positions.
At Chiron Vaccines, Lewin served as vice president of strategic planning and business intelligence, and later as vice president of government affairs and immunization policy for the United States. At Acambis he headed government affairs, strategic planning, and marketing, playing a key role in licensing ACAM2000, a new smallpox vaccine. Prior to Sanofi he headed medical affairs and immunization policy for Novartis North America helping launch several vaccines and responding to the 2009 influenza pandemic.
Lewin obtained his bachelor's and master's degrees from the University of London. After five years as a research fellow at the Universities of London and Edinburgh, he obtained a master of business administration with distinction from Cornell University and joined the life sciences practice of Pittiglio Rabin Todd & McGrath specializing in product development issues.
Lewin was the Biotechnology Innovation Organization liaison to the Advisory Committee on Immunization Practices from 2004 to 2014. He served on the National Vaccine Advisory Committee from 2009 to 2012. He currently serves on the board of trustees of Gaylord Hospital, a long-term acute care facility in Connecticut.
Kathryn M. Edwards, MD
Director
Kathryn M. Edwards, MD, the Sarah H. Sell and Cornelius Vanderbilt professor of pediatrics at Vanderbilt University in Nashville, has led many of the pivotal clinical trials of vaccines licensed in the past several decades and has played a major role in their implementation.
She graduated from the University of Iowa College of Medicine and completed her pediatric residency and infectious disease fellowship at Northwestern University and her postdoctoral training in immunology at Rush Medical School in Chicago.
Dr. Edwards joined the Vanderbilt Vaccine Program in 1980 and directed it for many years. She has served on multiple CDC, NIH, FDA, WHO, and Infection Disease's Society of America (IDSA) committees. She was the chair of the Vaccines and Related Biologic Products Advisory Committee of the FDA and has served on multiple vaccine safety and monitoring committees for industry and government. She directed the NIH-funded Vaccine Treatment and Evaluation Unit at Vanderbilt for many years.
In 2008 Dr. Edwards was elected to the Institute of Medicine of the National Academy of Sciences. Other awards include:
IDSA Mentor Award for her exceptional mentoring (2006)
Maureen Andrews Mentoring Award from the Society for Pediatric Research (2014)
Maxwell Finland award for Scientific Accomplishments (2018)
Frank Morriss Leadership Award in Pediatrics (2019)
Howland Award for accomplishments in Pediatrics by the American Pediatric Society (2020)
She is currently active in assessing the safety and effectiveness of COVID-19 vaccines and monoclonal antibodies and in mentoring the next generation of vaccine scientists.
Patricia B. Hairston, CPM
Director
Pat Hairston, CPM, has 35 years of experience in engineering, global supply management, logistics, and trade compliance. She is the president of Global Supply Chain Solutions (GSCS), providing comprehensive consulting services across all industries. GSCS assists clients in identifying problem areas and improves the end-to-end efficiency in an organization's supply chain.
Prior to starting GSCS, Hairston was a supply chain executive at Corning, leading global teams across many countries. She has worked with senior leaders in corporate America and academia. She moved to Nashville and joined Tennessee State University as an excutive-on-loan, sponsored by Corning, and served as the vice president of development and university relations, reporting to the president.
Hairston completed the Dartmouth College, Tuck 2020: Global Leadership Executive Education Program, focusing on India and China. She holds a bachelor's degree in civil and architectural engineering from Tennessee State University.
Carolyn W. Wenzel, JD
Director
Carolyn Wenzel, JD, is a partner of the law firm of Sherrard, Roe, Voigt & Harbison in Nashville. She recently completed a term as chair of the electric power board (Nashville Electric Service), the five-member board of one of the 12 largest public electric utilities in the United States. In the community, Wenzel is also general counsel on the executive committee for the Nashville Area Chamber of Commerce and a current board member on the Nashville Symphony, a trustee of the Tennessee Annual Conference of the United Methodist Church, and a member of the Studio Bank Founders' advisory board. She is a member of the Leadership Nashville class of 2016.
Wenzel is a tax attorney with a 25-plus-year career in private practice in Tennessee and Michigan. She represents local and national companies in state and local tax (property tax, sales tax, franchise and excise tax, and business tax) cases. Her practice includes advising individuals, families, and small businesses in estate planning, business succession, and estate administration. In addition, she regularly counsels nonprofit entities and tax-exempt organizations, including public charities, private foundations, trade and professional associations, and religious and educational organizations in the areas of business planning, governance, regulatory compliance, tax exemption qualification, and litigation.
Carolyn has a master's degree in taxation from Grand Valley State University and dual doctorate and master's degrees in philosophy from the University of Kansas. She graduated Hollins College with a degree in French, which included living and studying in Paris for the calendar year 1987.