The U.S. childhood immunization schedule is reviewed and approved by CDC, American Academy of Pediatrics, American Academy of Family Physicians, and American College of Obstetricians and Gynecologists. Alternative vaccination schedules have not been tested, reviewed, or approved by any medical authority or public health group. Alternative schedules delay induction of immunity and leaves children vulnerable to vaccine-preventable diseases.
Materials for Vaccine Recipients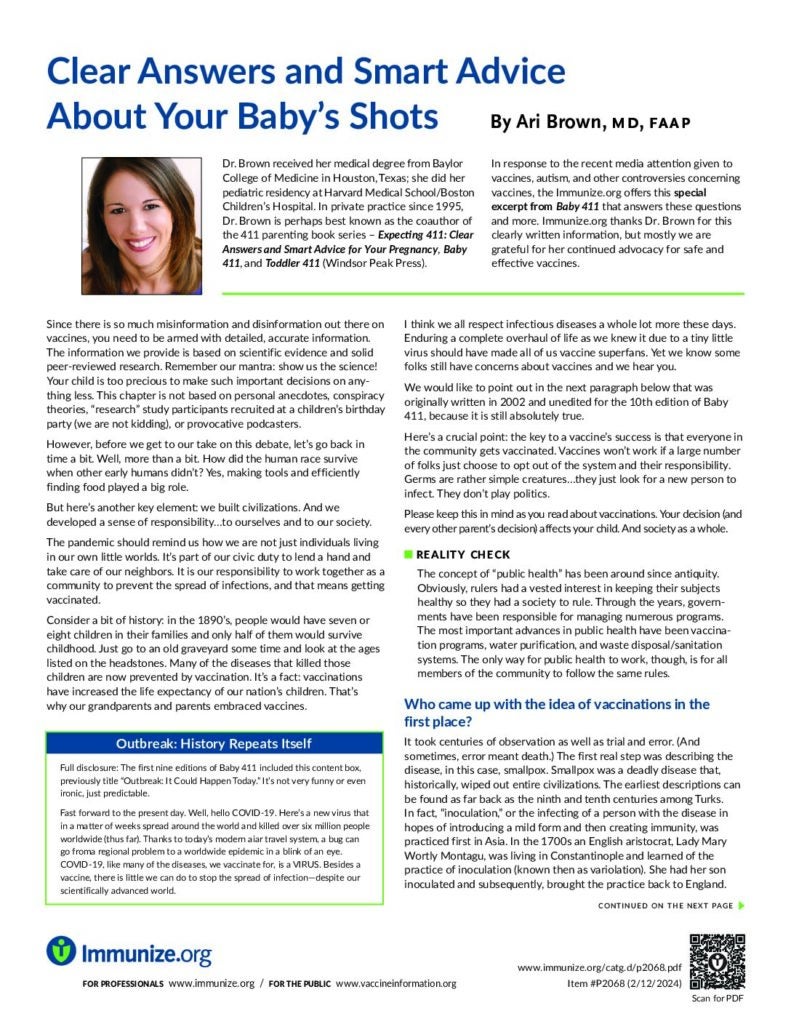 Clear Answers and Smart Advice About Your Baby's Shots
Written by Dr. Ari Brown, clear answers to parents' questions about vaccines.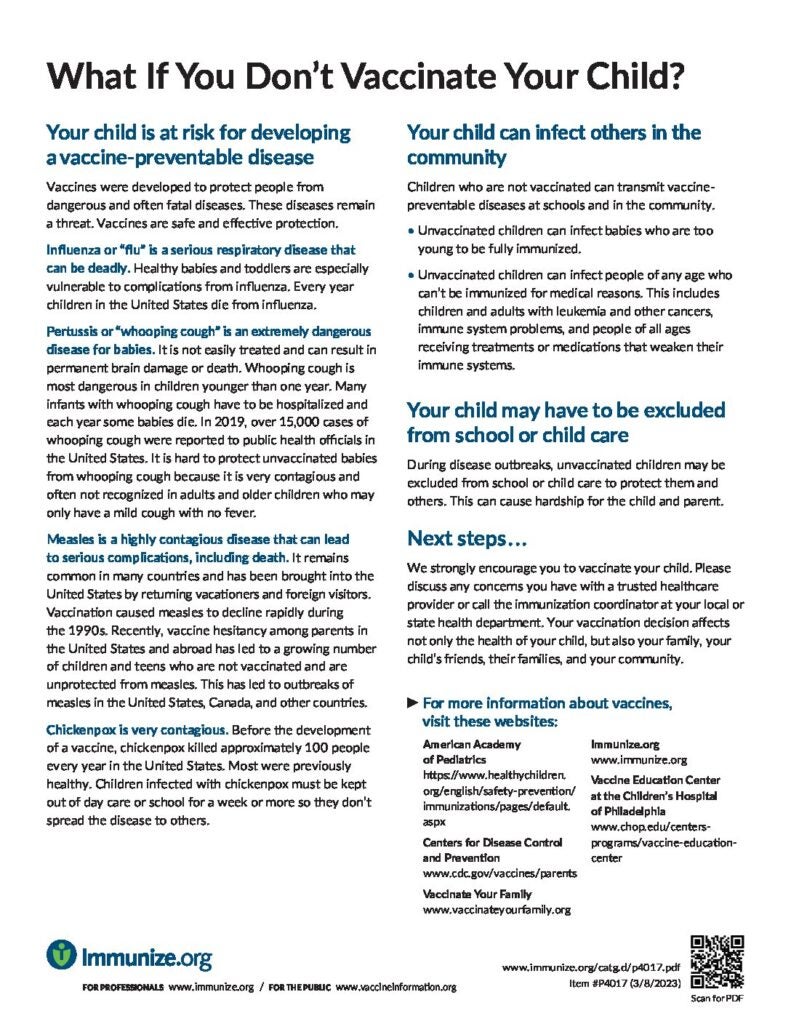 What if you don't vaccinate your child?
One-page parent handout describing the consequences of not vaccinating your child
CDC
Reassuring information about the safety of multiple vaccinations.
Conversations with parents about vaccinating on time and that vaccines do not overwhelm the immune system.
Provides answers to concerns about too many vaccines.
The need for guidance on evidence-based interventions to increase timely immunization. (Pediatrics, April 2015)
March 7, 2003
Ever wonder whether vaccines weaken a baby's immune system? Dr. Lori Handy says, "The short answer is, absolutely no" and goes on to explain why.
In this series of brief video clips from Vaccinate Your Family, Dr. Paul Offit, Dr. Mark Sawyer, Ms. Alison Singer, and Dr. Mary Beth Koslap-Petraco, experts in the field of immunizations and infectious disease, reply to common questions about vaccines and when they are needed.