Thimerosal (a molecule that contains ethyl mercury) is a widely used preservative in medical products. Since 2001, all vaccines routinely recommended for children 6 years of age and younger are thimerosal-free, except for some formulations of inactivated influenza vaccine. Numerous studies have shown that there is no relationship between vaccines, either with or without thimerosal, and the development of autism or other neurologic problems in children.
Materials for Vaccine Recipients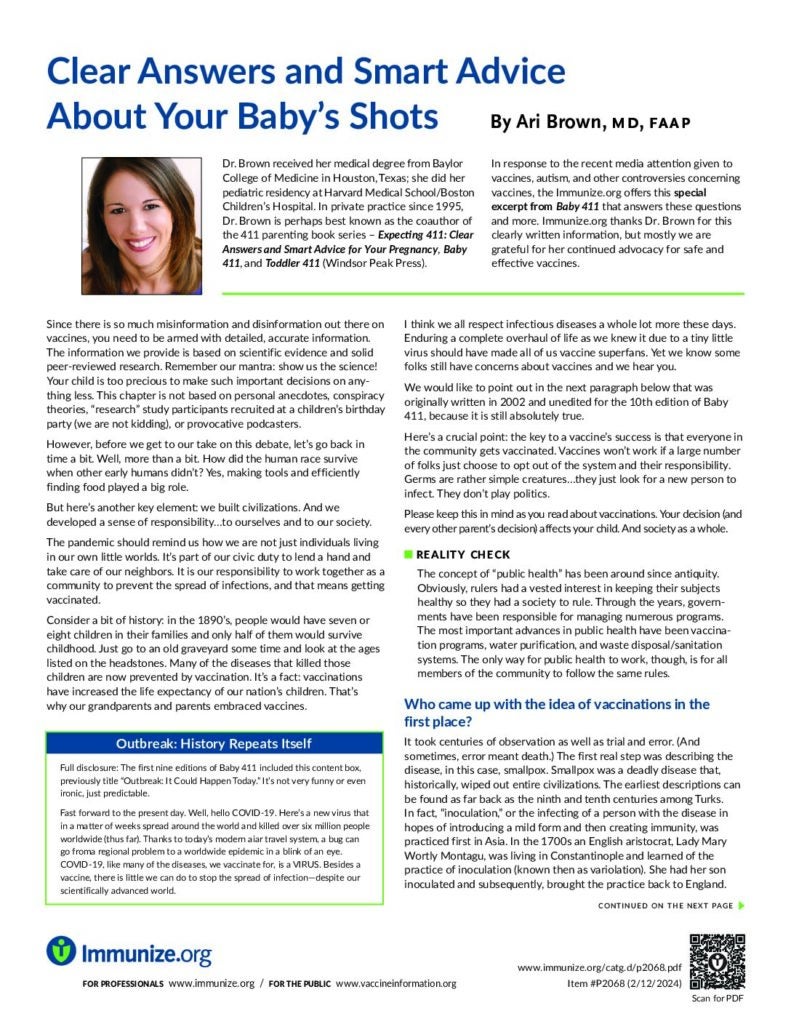 Clear Answers and Smart Advice About Your Baby's Shots
Written by Dr. Ari Brown, clear answers to parents' questions about vaccines.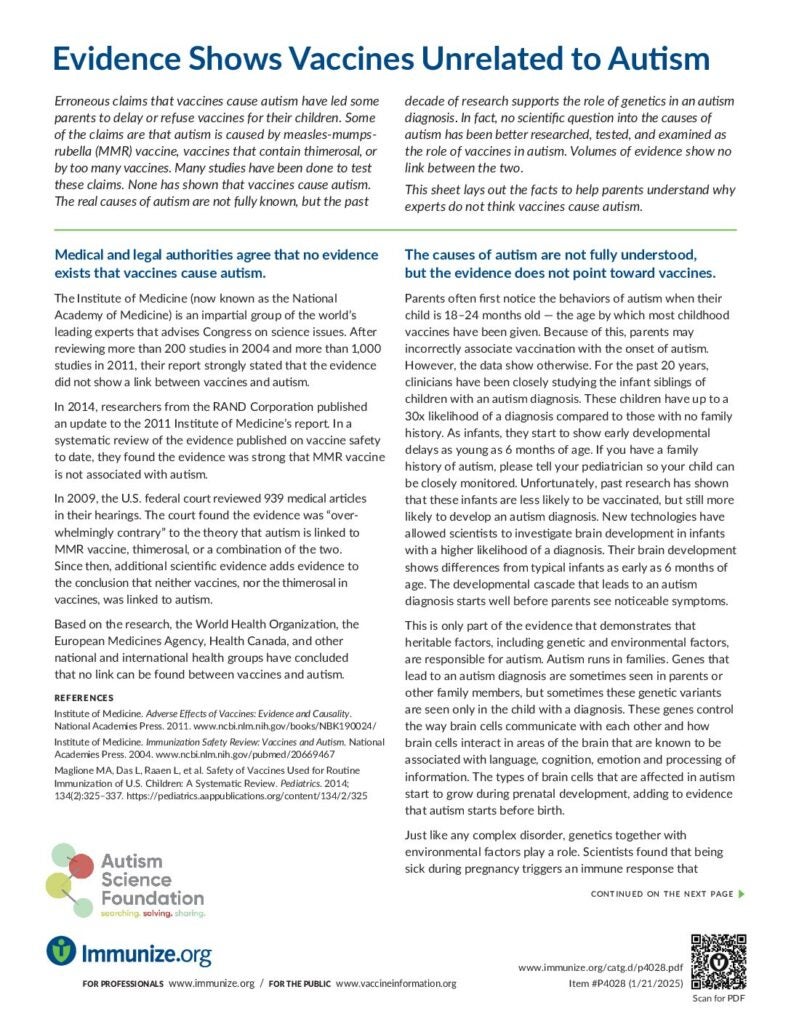 Evidence shows vaccines unrelated to autism
Co-authored with the Autism Science Foundation, this handout explains to parents why experts say vaccines do not cause autism
CDC
Listing of studies, including description, study design, publication date, and objective.
For parents, FAQs from the Department of Health & Human Services, CDC, FDA, American Academy of Pediatrics, and American Academy of Family Physicians.
A summary of studies that were conducted by CDC or with CDC's involvement, including research information about thimerosal.
FDA
A comprehensive resource of information. Includes topics such as thimerosal as a preservative and the rationale for preservatives in vaccines.
August 11, 2015
Paul A. Offit, MD, explains the different types of mercury and how they are processed in the human body. From the Children's Hospital of Philadelphia.