Children in Washington State who received care from complementary health practitioners were substantially less likely to get recommended immunizations and were more likely to be diagnosed with a vaccine-preventable disease, according to a study published in Maternal and Child Health Journal.
Materials for Vaccine Recipients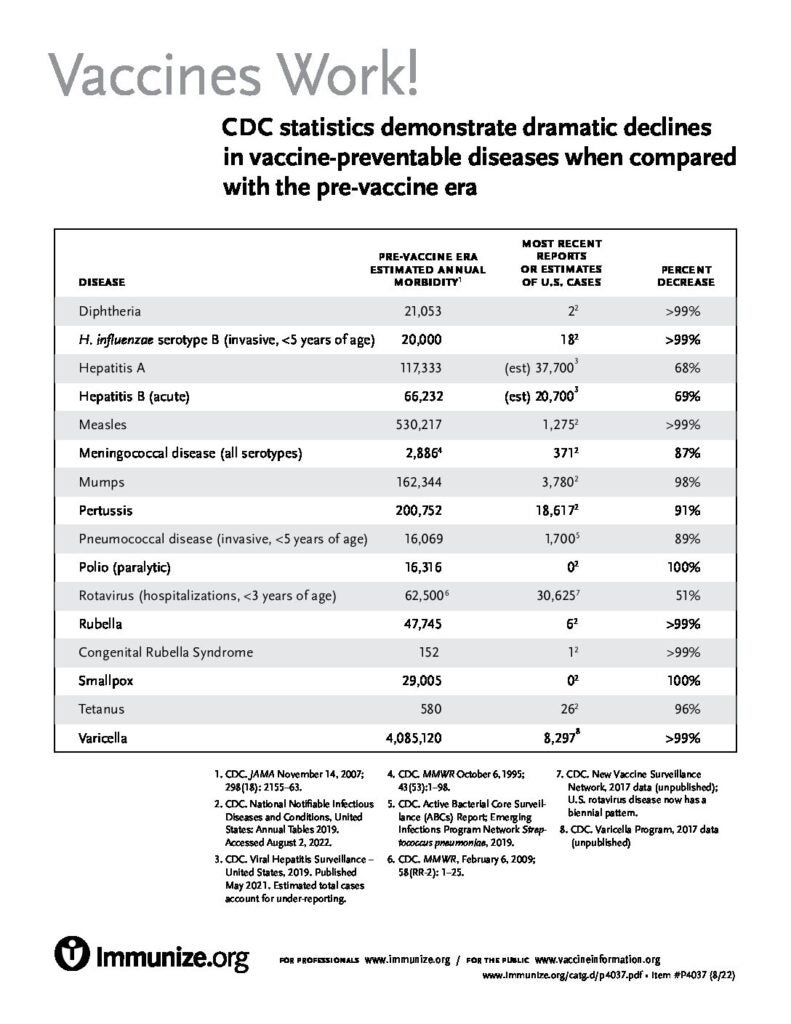 CDC statistics demonstrate dramatic declines in vaccine-preventable diseases when compared with the pre-vaccine era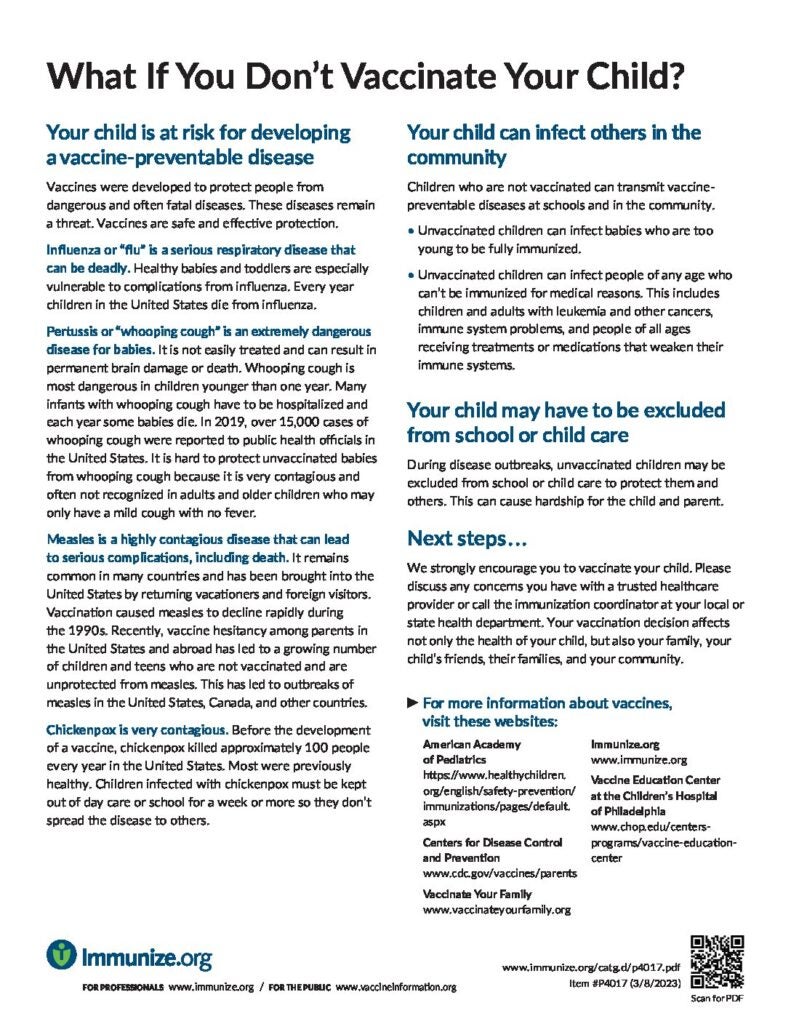 What if you don't vaccinate your child?
One-page parent handout describing the consequences of not vaccinating your child
CDC
Strategies for healthcare professionals on how to discuss vaccines with parents.
The Government of Canada requires product labeling to make clear that "nosodes" are not vaccines nor alternatives to vaccines.
About "nosodes," an unproven homeopathic therapy. (Paediatrics & Child Health, May 2015)
November 28, 2014
In this CBC "Marketplace" special report, two moms go undercover with hidden cameras and visit five homeopaths in Toronto and Vancouver. They are told vaccines cause autism and that vaccine-preventable diseases are unusual and harmless. The moms are encouraged not to vaccinate their infants. (Canadian Broadcasting Corp.)