An Emergency Use Authorization (EUA) Fact Sheet must be used when administering any COVID-19 vaccine that is administered under the terms of an FDA EUA (i.e., Pfizer-BioNTech and Moderna mRNA vaccines given to children 6 months through 11 years, or Novavax protein subunit vaccine given to anyone). The COVID-19 VIS may be used when administering fully licensed vaccine (mRNA vaccine to people 12 years and older).
For links to the current EUA Fact Sheets, see Immunize.org's "Checklist of Current Versions of U.S. COVID-19 Vaccination Guidance and Clinic Support Tools".
English VIS: October 19, 2023
Current Translations: October 19, 2023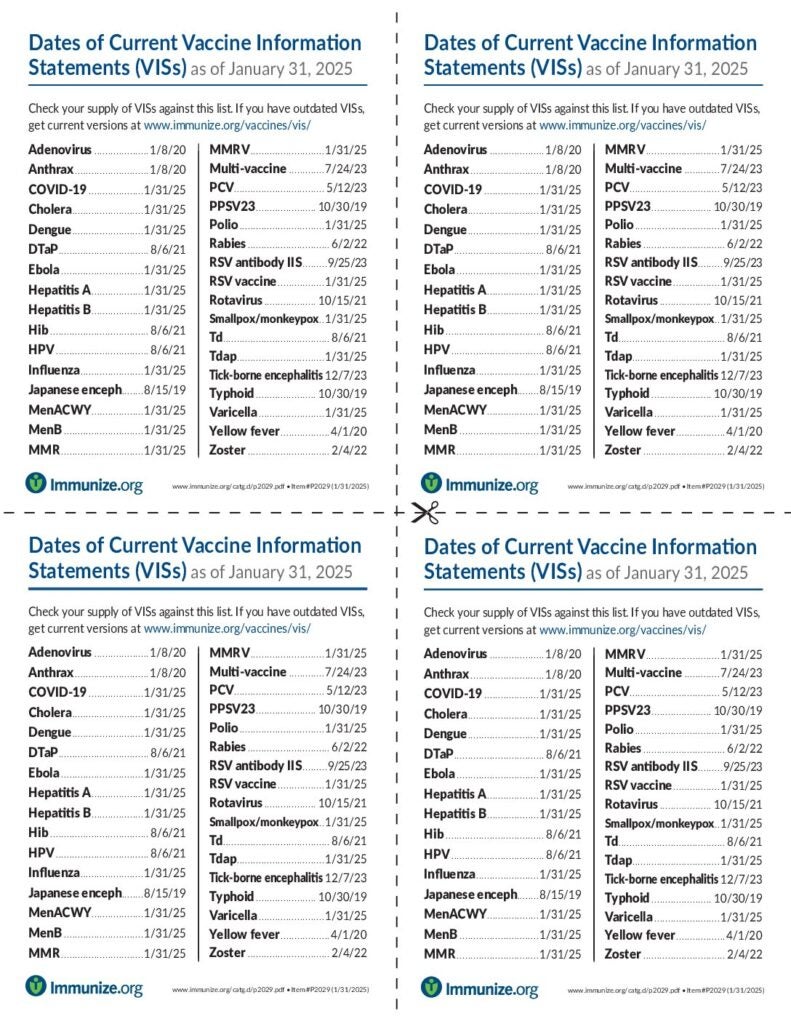 Dates of Current VISs
List of most current dates for each VIS. Four per page are ready to print, cut, and post in multiple locations.