There is no scientific evidence that the MMR vaccine causes autism. The question about a possible link between the vaccine and autism has been extensively reviewed by independent groups of experts in the United States, including the Health Division of the National Academies of Science, Engineering, and Medicine. These reviews have concluded that there is not a causal link between the MMR vaccine and autism.
Materials for Vaccine Recipients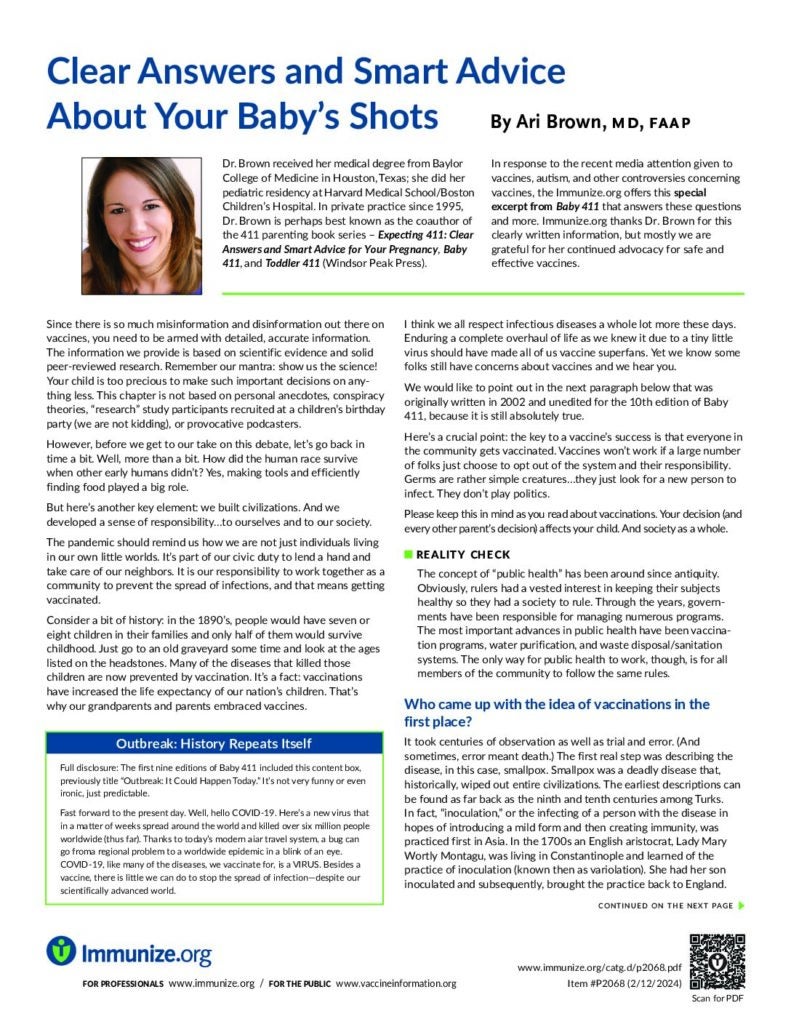 Clear Answers and Smart Advice About Your Baby's Shots
Written by Dr. Ari Brown, clear answers to parents' questions about vaccines.
MMR Vaccine Does Not Cause Autism—Examine the Evidence!
These articles are provided for parents and practitioners to compare the balance of evidence.
CDC
Statement from CDC, includes links to many resources and references.
A summary of the MMR vaccine safety information.
Prevent measles and encourage patients to talk to their healthcare provider about the measles, mumps, and rubella (MMR) vaccine, especially if planning to travel.
January 28, 2013
The infamous Wakefield study kickstarted the Autism Myth, but many studies have since shown that there is no link between the MMR vaccine and autism. Find out how it all got started. Rishi is a pediatric infectious disease physician and works at Khan Academy.
January 28, 2013
Aaron Carroll, MD, professor of pediatrics at Indiana University School of Medicine, produces videos at Healthcare Triage about healthcare issues. In this video, he describes the measles outbreak in Clark County, WA, how it spread, the seriousness of measles, and the importance of vaccination.