Healthcare professionals who see parents and patients with religious concerns about immunization may find these materials useful. In general, religions around the world support immunization.
Materials for Vaccine Recipients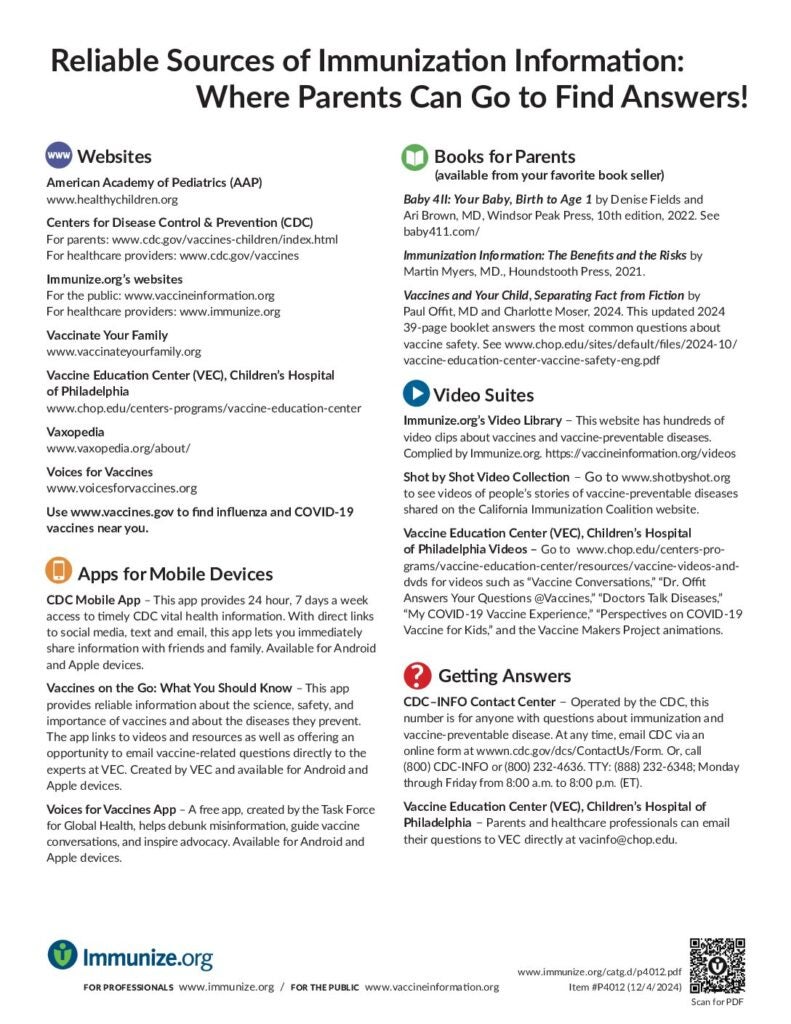 Reliable Sources of Immunization Information: Where Parents Can Go to Find Answers!
Handout listing Immunize.org's top choices for reliable information.
What the World's Religions Teach, Applied to Vaccines and Immune Globulins
Statements from Religious Organizations
Use of Porcine and Animal Products
Statement from Rabbi Adler concerning the use of porcine and animal products in vaccines.
The Institute for Vaccine Safety, Johns Hopkins Bloomberg School of Public Health, provides information for certain Muslims and Jews who have concerns about vaccines that contain components with porcine (pork) origins.
A World Health Organization letter signed by Dr. Hussein A. Gezairy.
Rabbinical Statements on Vaccines
History of Vaccines (The College of Physicians of Philadelphia)
Covers the manufacturing process for viral vaccines and the use of human diploid cells.
From the College of Physicians of Philadelphia, this article includes a discussion on religious perspectives and objections to vaccination.
NIH's National Center for Complementary and Integrative Health (NCCIH)
From BMC Health Services Research, August 1, 2012, the aim of this study is to gain insight into healthcare professionals responding to parents with religious objections to vaccination of their children.
Almost no religions object to them, so Slate asks what exactly does one have to do to qualify for a religious exemption, and how is it different from the similar sounding "personal belief" exemption? (Slate.com, February 5, 2015)
This article covers the work of nurses in the Orthodox Jewish Nurses Association's Vaccine Task Force and their efforts to stop measles (Kveller.com, April 3, 2019).
A blog post by graduates of Columbia University Mailman School of Public Health who are public health educators focusing on vaccine communication (Columbia Climate School, April 10, 2019).
In this 2015 video, Dr. Paul Offit discusses his book, Bad Faith: When Religious Belief Undermines Modern Medicine.