Who we are
We support healthcare professionals with educational resources and advocate to remove barriers to vaccination for all.
Shop Immunize.org
Show Your Support for Immunization
Our cheerful mug and "Save lives. Immunize." t-shirts join our classic, elegant pin, for sale at Immunize.org. Shop now for the immunization champion in your life!
Immunize.org Webpage
Improving the Vaccination Experience Resources
This webpage brings together all of Immunize.org's new tools to help you address vaccination anxiety, including printable handouts, quick videos, and in-depth webinars. Find links to excellent resources from partner organizations, too!
VIS Translations
Current VISs in Dozens of Languages
Immunize.org is the official repository for translations of Vaccine Information Statements (VISs) translated into over 40 languages.
Get the latest immunization information, news, and updates with IZ Express.
Join more than 55,000 subscribers and stay on top of all you need to know about new CDC vaccine recommendations, FDA vaccine approvals, newly released VISs, immunization resources, notable publications, upcoming events, and more.
Centers for Disease Control and Prevention (CDC)
February 28–29, 2024
Atlanta, Georgia and virtually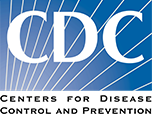 Pennsylvania Immunization Coalition (PAIC)
April 9-11, 2024
Philadelphia, PA